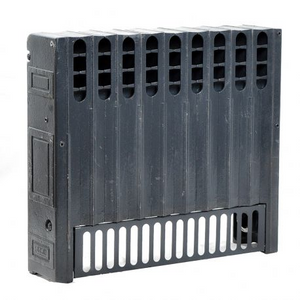 Cast Iron Radiator w/Grill, 36 Sections, 20"H
SKU#: SUN36
Cast Iron Radiator w/Grill, 20"H x 81"L x 5"W, 36 Sections

Top Opening = 1"
Bottom Opening = 1 1/4"

Cast Ray Radiators combine convection with radiant heat. Our Cast Ray Radiators offer custom features including evenly circulated heat plus consistent heat retention, and the durability of Cast Iron. They are available in sizes ranging from 4 to 44 sections.

The Cast Ray model is perfect for remodeling jobs and it can be fully recessed into the wall, just add 20% to the required heating capacity if you plan to recess the unit.
---
We Also Recommend