LEARN MORE ABOUT YOUR HEATING SYSTEM
Posted by Brian da Silva on
Cast iron - it's more comfortable, cleaner, quieter HVAC though, is quicker, can be cheaper, and is sometimes less complicated to set up (since most people already have central air system) So, which to go with?  Well you gotta remember something.  Cast iron has been around since 1800s, and has been around that long for a reason.  Because here's the deal when talking about forced air.  A Central air conditioner already installed makes it certainly cheaper to use air by just adding a furnace to the air system. However, if you do that, you may find yourself waking up in the...
Posted by Brian da Silva on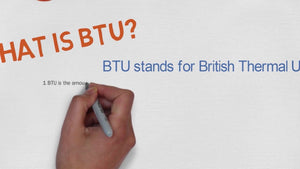 Ye Olde 
British thermal unit
 (BTU for short) is a measure of the heat content of fuels or energy sources.